Reaching & Teaching in Ecuador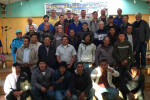 My family and I sat in a busy college lunch room and were greeted by a man in a suit who oversaw missions. The man was Dr. David Sills who oversees missions at Southern Seminary and Reaching & Teaching International Missions. We talked life and ministry, but also discussed missions, the goal of the church in missions and how to effectively reach and equip people across the world in the gospel of Jesus Christ. We weren't there to discuss missions (I was looking to be further trained in discipleship), and I didn't end up attending this seminary, but that meeting was the beginning of this trip to Ecuador for me.
Fast forward to June of 2017, through a few emails, skype and phone calls, and a trip to Tambo, Ecuador is on the agenda. Myself and a friend, Vitaliy, would be heading to Ecuador for a week of training in stewardship, faith, excellence, homiletics and orality, community engagement, and discipleship. I was excited for this trip because I enjoy the opportunity to travel and to go anywhere in the world sharing the hope of Christ. This trip was exciting also because I was able to travel with a friend I walk with in regular discipleship through community group and a discipleship group.
I had several questions and fears leading into the trip. What is the food like? Will it make me sick? What does it feel like to live at over 10,500 feet above sea level? Will I get elevation sickness? Will I be able to communicate effectively through a translator? How will the team mesh together as we join from four different churches across America? Will the men we are teaching actually hear and be able to use the teaching?
The food was pretty similar each day, and food I typically enjoy: rice, beans, potatoes, and chicken. I didn't get sick. First two fears handled!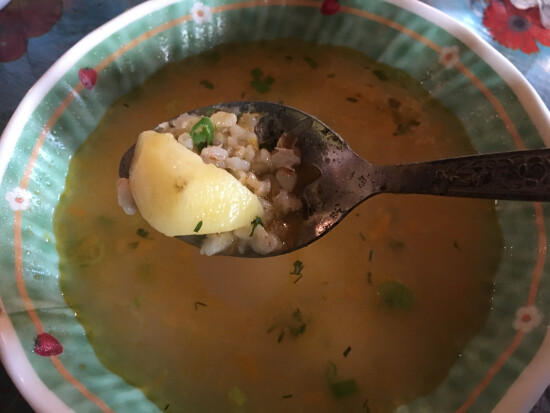 Next was concerns over the elevation. I love the mountains and if not for Christ could comfortably be a hermit in the mountains. The elevation definitely took me for a loop the first few days and I battled extreme headaches and got very winded just walking around. Which was odd coming off a 70 mile trail run a couple weeks prior!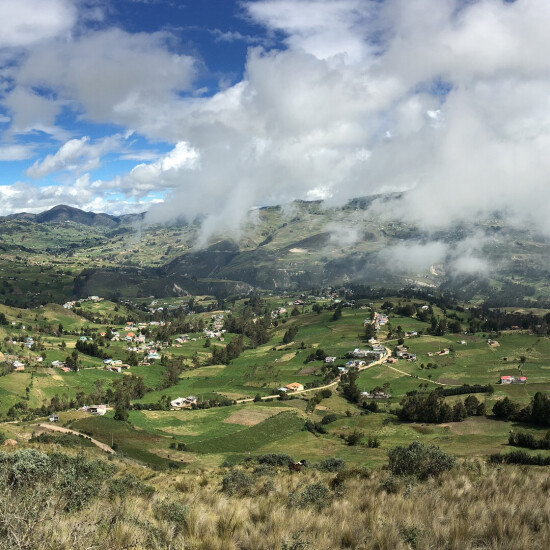 After a couple of cokes, a steady diet of coffee and tea as well as about a gallon of water a day the headaches were gone. I even hiked/ran up higher into the mountains twice later in the week to see the amazing God-created landscape. During the teaching time the first day as I taught in the advanced track I shared a feeling of defeat with the two other men I served with. We wondered if we were heard and understood and almost felt as if our teaching fell flat without any understanding. The next day of teaching we hit our stride as communicators and started to see a receptiveness in the men. At the end of the week we saw this as well as we gave the men an opportunity to preach on the parables (this was part of their training throughout the week). The first man or two struggled through this, but as we reaffirmed them in the process and gave a few pointers they understood and effectively taught through multiple parables.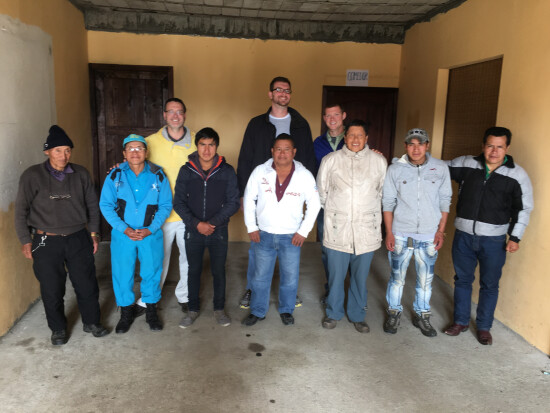 Through this week I had three main lessons I feel God kept reminding me: Be patient, speak less, discern more. I learned to continue to be patient as we teach others, they may not always understand when first hearing a lesson, guidance, or truth. This is the same with me. Many times it takes multiple messages, conversations, or readings in order for me to understand something and then takes even longer for me to put it into practice faithfully. Walking with others is an investment of patience into their lives for their understanding of the gospel truths to be lived out. As believers we are called to "bear with the failings of the weak" (Romans 15:1), and at times we are those who are weak! Speaking less proves a difficult task to me as a person who is regularly in the seat of teacher/preacher. During this trip I decided to allow others the opportunity for group prayer and teaching opportunities in order to just listen and not feel as though I have all the answers and have to make sure they hear them! The result was being blessed by what God was teaching others and benefiting from that as it ministered to my heart daily. Lastly, it was helpful to remain patient and speak less to allow for more time of discernment. The busyness of life can encourage rushed decisions and comments, but stopping and seeking God's will through prayer allowed me to discern how to better teach and equip, how to engage people on the trip and aim for faithfulness in being an encourager through the week.
I'm grateful for the ministry of Reaching & Teaching and their passion to make disciples who make disciples. They exist to "reach the peoples of the world through evangelism and by meeting the great need for deep discipleship, pastoral preparation, leadership training, and theological education around the world." This is my heart's passion and it was a joy to partner with them this week.
As we think about missions we tend to think of global missions only. I would greatly encourage anyone to take part in a trip globally to spread the gospel for the cause of Christ. I also think it is important to remember to join in our communities for the future locally as well. Jesus command to take the gospel to all nations (Matthew 28:18-20) begins in our homes and expands to the nations as we depend on his infinite power to overcome fears and reservations through his constant presence in our lives.