Why Does God Want Us to Pray?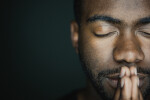 What are the characteristics of God that come to mind while praying? Is he a distant, unconcerned, reluctant yet powerful God who thinks of our prayers as trifles compared to his divine plan? Scripture gives a much better picture.
In Luke 11: 11-13 Jesus asks this: "'What father among you, if his son asks for a fish, will instead of a fish give him a serpent; or if he asks for an egg, will give him a scorpion? If you then, who are evil, know how to give good gifts to your children, how much more will the heavenly Father give the Holy Spirit to those who ask him!'"
God is compared to a father. A father loves to make his child happy. If his child asks for something, he delights in giving it, unless it would be harmful. And God is a much better father than any on earth!
Or think about the persistent widow. She kept asking the judge to give her justice, and he finally did because he was annoyed. Is God like that? No! The parable was given in contrast of what God is like. He is not reluctant. He wants to answer our prayer.
Why does God want us to pray?
1. God wants us to have a blessed life. Prayer is the means by which he gives us blessing and allows us to know it was God who gave the blessing in answer to prayer.
2. Because we know God answered, prayer glorifies God. He is powerful to answer prayer. He is loving to want to answer prayer.
3. Prayer is the means that God uses to spread his kingdom through us. When we pray, people are transformed by the grace of God.
God wants us to pray often, for many reasons, in many ways, at various times and places, and for many people. He wants us to be specific, and bold, and hopeful, because when he answers our specific prayer, it glorifies him, increases our faith, and enlarges his kingdom.