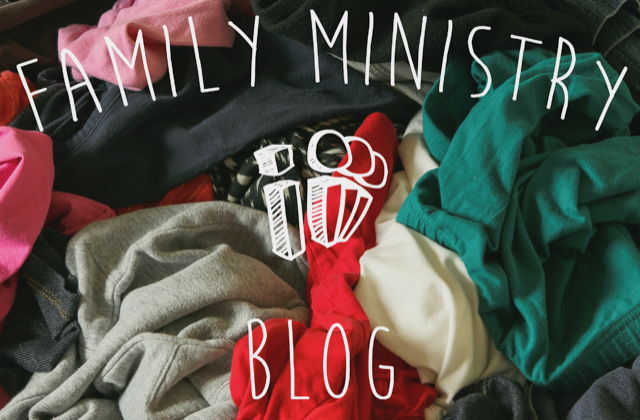 Let's admit it, Parenting can be hard!
There are days when all you want are your children to just go to bed. Do you know what I am talking about here? All day long you have taken care of everyone else, running them here and there, or maybe you worked all day only to find out you have an ever growing list of "to-do's". It wouldn't be so bad if you only heard "thank you or I appreciate you" now and then. Rather, the sounds of whining, or even sarcasm (I'm thinking of parents of teenagers here!) greet your ears like nails on a chalkboard as soon as they come through the door. You might ask yourself, "Why is the clock oddly slower," "Is it bed time yet?" It just cannot come quick enough. The level of excitement and anticipation that a parent experiences before bedtime is sadly similar to what a child feels the night before Christmas.
Once the kids are all tucked in, maybe now, you'll have a few moments to yourself to rest, relax, and do something for you. You let out an audible sigh of relief, which instinctively launches your children into the need for a drink, to use the bathroom, or to eradicate monsters from under the bed. You ask, "Will it ever end?" A blind eye is turned to the laundry, the garbage that needs taken out, and the dishes that are piled up. You sit in the glow of the screen, living vicariously through your friends that post misleading photos of obedient, well-kept children, and orderly "show ready" homes. Every parent is aware that they have wasted their time doing this, but for some reason you just cannot muster up the energy to do anything else. Swiping through pictures is mindless… and you find yourself waking up at 3:00 am on the couch only to step on or trip through the chaos left from earlier that day. You attempt to make coffee the next morning, and 2 cups later you think to yourself, "who had a party at your house the night before… and why weren't you invited?" The routine starts, they need fed, emails from work, get them dressed, sign papers for school, I can't be late for that meeting, wait, I need to get them in the car! Go, go, go! And hope to catch up from yesterday.
Oh, the life of a parent, you are exhausted, sometimes overwhelmed, and oftentimes left feeling inadequate to be mom or dad.
If we are honest, we need each other. The MCC Family Ministry blog is a place for parents to laugh, cry, and to be reminded that you are not alone. The video and written blogs will bring light to a greater truth, that as followers of Christ we have all that we need, including a community designed to inspire and encourage us through His Word. Not only will the blogs walk through the Family Disciple making plan, but it will also cover ways we can live and share the gospel in the context of family. Our goal is to remind parents that God is present in parenting, and to partner church and home to leverage this short time we have with our children. Parenting is hard, but so is everything else that is richly rewarding. So, here's to the start of a great partnership designed to equip and empower us to aim our children towards Christ.