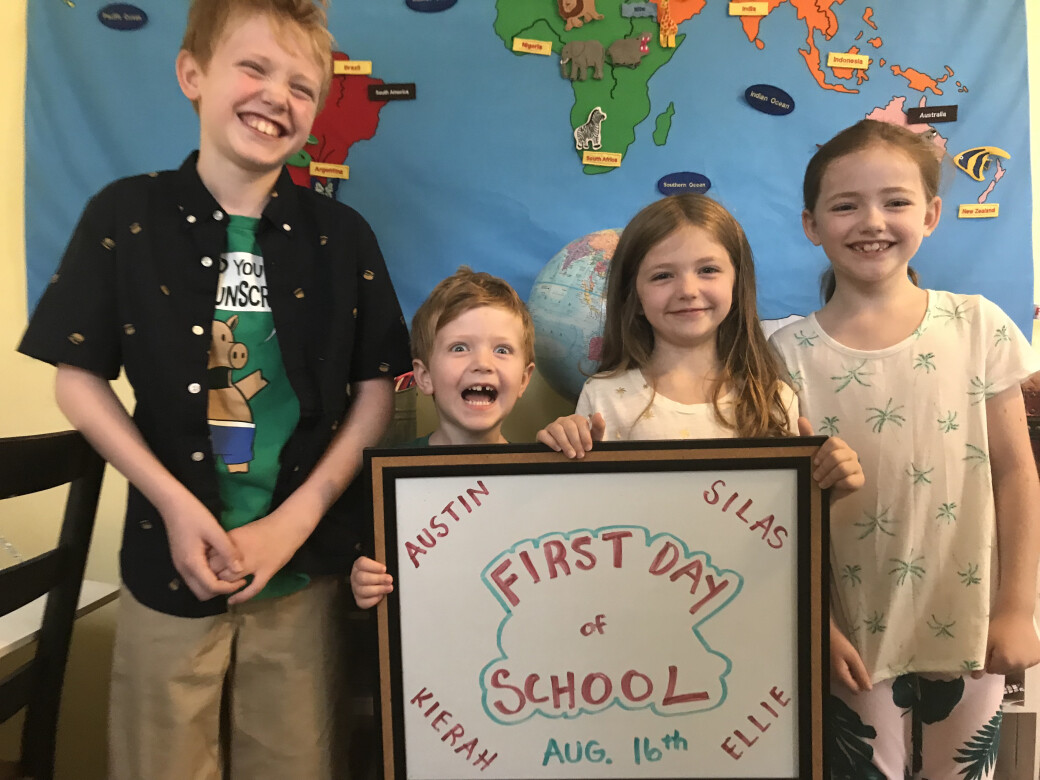 We have all seen them, back to school pictures. It feels mandatory this time of the year that parents post their smiling student. At the same time, we oblige, because going back to school should be celebrated! (and we spent way too much on their new outfit)
While we are here talking about our children going back to school, can I ask you a quick question? When was the last time you communicated to your children that their identity isn't wrapped up in being a student? I am only asking because we really make a big deal out of going back to school, grades, homework, and college prep!
Stay with me, here. Is school important? It sure is. Can it make you more successful vocationally? I would imagine that this is certainly true. But wait…
Can it bring joy? Will your child find eternal hope in their education? Will true satisfaction come from text books and extracurricular activities? Is being a student the most important aspect of life… even now?
Our hope for our kids may be good grades, to get into a great college, and as a result to have a good paying job (and let's be honest here, you want them to start a family and give you grandkids!).
But, could we be missing something here? It's too easy for us as parents to get so caught up in zooming in and focusing on academic success and our children's future vocation that we miss sight of our call to aim our children to Jesus.
Here.
Now.
Today.
Sometimes we have to zoom back out to communicate and to invite them into a bigger picture; God's grand narrative of rescue and hope. Our greatest desire should always be for our children to be followers of Christ; over grades, over happiness, and over success in life. Being a student is temporary in comparison to eternity. John 15:11 reminds us that fullness of joy is only found abiding in Christ. Parents, let's find ways this week to communicate to our children that our identity must first be found in Jesus.