Hey guys, Pastor Shawn here... this is an amazing book that we gift every graduate from high school. It seems that our society just keeps getting busier. Ironically, most people I ask to read this book tell me, "I just don't have the time!" Below is a short and to the point write up by Kevin Ramey on how this book may benefit our graduates and anyone that feels the full weight of the busyness of life.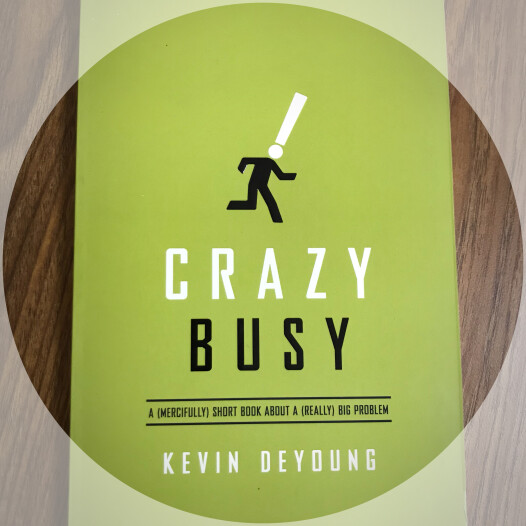 CRAZY BUSY! I know this is a mark of my life and probably all of our lives if we have kids, but is that the way it should be?
If you struggle with time management or want to get your high school graduate off on the right foot, this is the place to start. Kevin DeYoung does a good job of identifying ways that Jesus dealt with being busy. He defines the issue and gives clear cut ways to walk like Christ in our busyness.
Jesus was face to face with crowds and people clamoring for his attention but used His knowledge of who he was and what God called Him to do as the benchmark for His work. As DeYoung says "We all have a cross to carry. But it's a cross that kills our sins, smashes our idols, and teaches us the folly of self-reliance."
We can follow the example of Jesus and allow the Holy Spirit to drive us on our God-given mission. We need to recognize that even though time may be our scarcest resource, we have all we need.
I would highly recommend reading this book and applying at least one the principles DeYoung advises. It hasn't fixed my busyness but it has helped me recognize God in the midst of it.