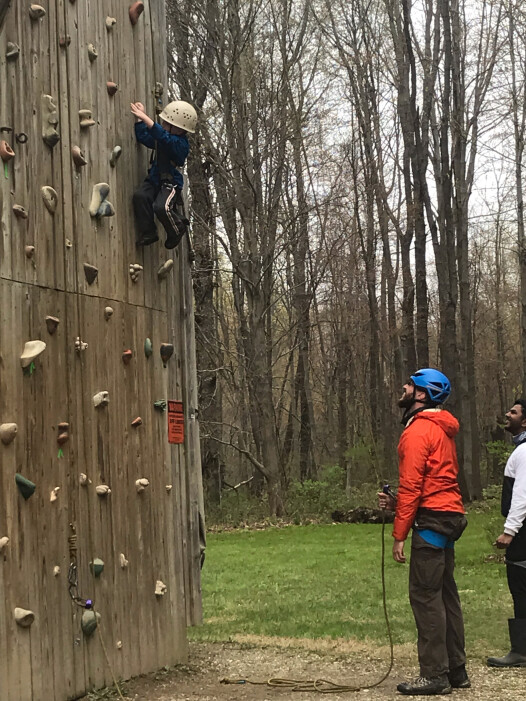 Do you ever feel like Family Ministry is an uphill climb? I mean seriously, it seems kind of intimidating doesn't it? Aiming your child/ren to Christ can seem like a daunting task, but is it? I know Silas was apprehensive looking at the height of this rock wall. But a few encouraging words later he was strapped in and ready to climb. He wasn't alone, he had a guide, and people on the ground that were cheering him on.
Could you imagine making this climb if the one you were tethered to didn't really care for you, or if they were distracted by their phone? Or what if you only heard discouraging words... it might be a little tougher then, wouldn't it?
Mom and Dad, remember that you simply cannot change your childs heart, but Jesus can. When you follow Christ, your hope and trust in the One that has finished the work! Aim your children towards Christ, and give them opportunities to live in gospel centered community. They need to be surrounded by those who care for them and are cheering them on.
We just wrapped up our Family Retreat this past weekend. It was an amazing weekend of gospel conversations, Christ centered memories, and being reminded that we aren't in parenting alone. Our theme at the Family Retreat this year was "United" from 1 Corinthians 1:10. Our focus must always be Jesus as we live out the gospel in our church and home. Even more so, we must be united in the same mind and judgment. Praise God, He has graciously given us brothers and sisters to walk with. Isn't it good to know we aren't alone in this uphill climb?