As parents of young kids (4 and 2) oftentimes we don't know what to pray. Sometimes it's the same prayer over and over again.
"Please Lord, protect my children & keep them safe"
"Allow them to have a good nights sleep"
"Let them be good tomorrow. Please! Lord let them be good!
The "One Year Praying Through the Bible for your Kids" book by Nancy Guthrie is so helpful for Holly & I in a couple ways.

First, we saw our consistency increase. We found we are praying more for our kids. Right before we went to bed was a time that worked best for us. Being intentional is key. Otherwise it gets overlooked...
Second, we now pray together for our kids. We get to be on the same page. Whatever idea is covered in the reading for that day grants us a springboard for further discussion & an opportunity to further our parenting principles together.

Third, our prayers for our children are different/ fresh... The book gives us a truth that we can think about the next day & throughout that week. It is really cool to have a prewritten prayer that we can pray over our kids that is way more impactful and meaningful than "I pray they have a good night sleep..."
What a blessing this daily devotional has been!! From consistency, togetherness & a new perspective, our prayer & parenting has been sharpened. We are so thankful that Pastor Shawn & Kristin invest in our families by researching new materials, previewing them as well & sharing them with us!! Definitely an investment purchase for your littles!!
There are many other resources highlighted in our MCC Family Disciple Making plan to help parents aim their children towards Christ. Check out the resources out and invest in one for 2019!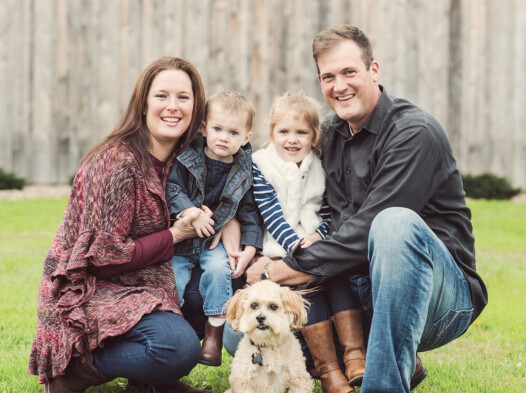 Aaron's background is in electrical engineering, Holly has a biology degree with a teaching certificate. Both graduated from Penn State Behrend. None of that prepared them for being blessed with children 15 years into marriage! They are praising the Lord for His transforming power & what He has done in their lives by sending them to MCC.